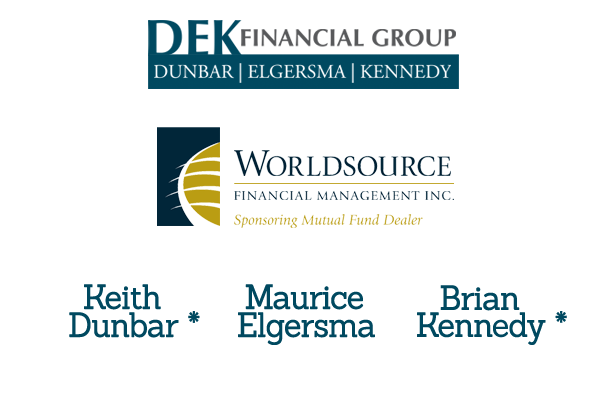 Over the next several years, governments in advanced countries will likely continue to struggle with mounting debt burdens and the associated rising costs of servicing that debt. It is also noteworthy to remember that total government debt continues to increase every year because of deficit spending.
So how does the Law of Large Numbers apply here? Simply put, at some point the whole debt situation could defy the ability of a government to control a national economy and the response to ever increasing...
Continue...
Maximize Your RRSP Return Through Asset Location
Do you know the real rate of return on your investments? Generally, Canadians measure the success of their investments based only on the rate of return. While it provides a good snapshot of whether an investment is doing well or not, it is not the only criterion for a true picture of success. A good portfolio is based not only on the return, but also by the tax implications of the investments.
Investors can optimize their real rate of return by utilizing effective asset location strategies to reduce tax exposure...
Too Much Life at the End of the Money
You have probably heard the phrase; too much month left at the end of the money. Paying for housing, groceries, fuel, utilities and various child rearing expenses, although very necessary, can put a huge strain on a family when outlays sometimes exceed your income.
Fortunately, this is usually only a temporary hiccup in most people's lives.
However, people aged 40-50 years are beginning to face new financial issues concerning not only their immediate family but also their parents. Yes, parents. Increasing life spans are forcing many Canadians...
There is only one corner of the universe you can be certain of improving, and that's your own self.
Aldous Huxley
*Brian Kennedy and Keith Dunbar are not registered in any capacity with Worldsource Financial Management Inc. (WFM). WFM is responsible for mutual fund-related business activities conducted by its Registrants, and is not responsible for the business activities of other related or unrelated individuals and/or organizations. Commissions, trailing commissions, management fees and expenses all may be associated with mutual fund investments. Please read the fund facts and prospectus before investing. Mutual funds are not guaranteed or covered by the Canada Deposit Insurance Corporation (CDIC). For funds other than money market funds, unit values change frequently. For money market funds ,there can be no assurances that the fund will be able to maintain its net asset value per security at a constant amount or that the full amount of your investment in the fund will be returned to you. Past performance may not be repeated. The information in this email newsletter is general information only and is the opinion of the owners and writers. It is not intended to provide specific personalized advice including, without limitation, investment, financial, legal, accounting or tax advice. The information contained here may include estimates, projections and other "forward-looking statements." Actual events may differ substantially from those presented herein. We make no representation that future investment performance will conform to past performance and it should never be assumed that past performance foretells future performance. All information provided is believed to be accurate and reliable, however, we cannot guarantee its accuracy. Please consult an appropriate professional regarding your particular circumstances. Worldsource Financial Management Inc. will not be held liable for any inaccuracies in the information presented. Mutual Funds and Segregated Funds provided by the Fund Companies are offered through Worldsource Financial Management Inc. Additional products and services are provided by Dek Financial Group.