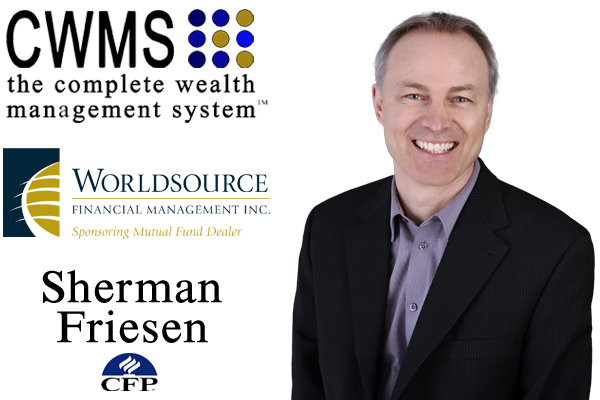 Buy Now, Pay Big Time Later
Brent and Darlene really enjoy their 'toys' and their lifestyle. In the last few years, they bought themselves a big screen TV, a stereo system, two expensive new vehicles, a ski boat and took a tropical vacation, mostly on credit. They also used their credit cards to pay for numerous restaurant meals, theatre tickets, hockey games and other expensive outside entertainment.
It wasn't long before they were carrying a balance from month to month. The credit charges and payments quickly became a burden.
They received their quarterly RRSP statements and were pleased to see that...
Beware of this Insurance Trick
Alicia was about to sign the papers on her new vehicle when she noticed an additional charge of a little over $3,400 for insurance on the Bill of Sale. When she asked the finance manager what it was for, he said, 'Well, that's for the life and disability insurance for your car loan.' She was left with the impression that the insurance was mandatory. Alicia didn't sign the papers and said she would finish them up the next day. She asked for a copy of the coverage wording to help with her decision.
She learned that the insurance would only make her monthly payments if Alicia died or couldn't work during the loan repayment period. The premium would be a one-time charge added to the financing contract, so she would also have to pay interest on the premium for the..
Registered Retirement Income Funds
It is required by the Income Tax Act that a Registered Retirement Savings Plan (RRSP) must be closed by the end of the year in which the planholder (annuitant) reaches age 71. At that time, the annuitant must decide what to do with their retirement savings. They have three options - cash in the RRSP, buy an annuity, or convert to a Registered Retirement Income Fund (RRIF).
While an RRSP is intended to accept deposits, a RRIF is intended to provide the annuitant with a regular, systematic income. The income received from a RRIF is fully taxable. Like an RRSP, the growth is still tax-deferred.
A RRIF can actually be started at any age, but new contributions...
Commissions, trailing commissions, management fees and expenses all may be associated with mutual fund investments. Please read the prospectus before investing. Mutual funds are not guaranteed or covered by the Canada Deposit Insurance Corporation (CDIC). For funds other than money market funds, unit values change frequently. For money market funds ,there can be no assurances that the fund will be able to maintain its net asset value per security at a constant amount or that the full amount of your investment in the fund will be returned to you. Past performance may not be repeated. The information in this email newsletter is general information only and is the opinion of the owners and writers. It is not intended to provide specific personalized advice including, without limitation, investment, financial, legal, accounting or tax advice. The information contained here may include estimates, projections and other "forward-looking statements." Actual events may differ substantially from those presented herein. We make no representation that future investment performance will conform to past performance and it should never be assumed that past performance foretells future performance. All information provided is believed to be accurate and reliable, however, we cannot guarantee its accuracy. Please consult an appropriate professional regarding your particular circumstances. Worldsource Financial Management Inc. will not be held liable for any inaccuracies in the information presented. Mutual Funds provided by the fund companies are offered through Worldsource Financial Management Inc. Robert Duncan is affiliated with RIS Insurance only and does not offer products and services through Worldsource Financial Management Inc. Insurance & segregated fund products are sold by Sherman Friesen personally and not through Worldsource Financial Management Inc.
The Complete Wealth Management System
#320 - 6165 Hwy 17A - Delta, BC V4K 5B8
Ph:

(604) 839-2824
You cannot control the behavior of others, but you can always choose how you respond to it.
Roy T. Bennett