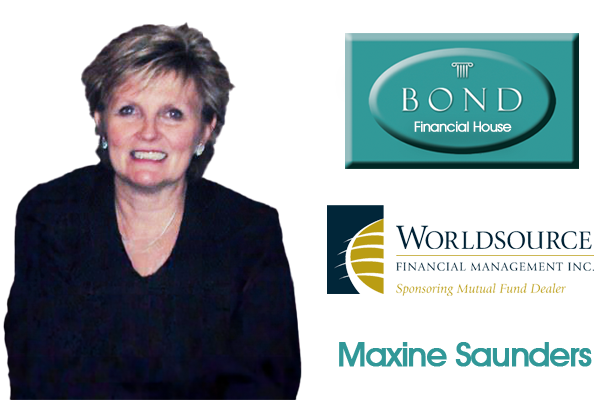 Retirement Investing Approaches
After spending likely 15 – 30 years focused on building an investment portfolio, it can be quite a challenge to switch gears when it comes time to withdrawing income from a retirement portfolio. This change leads to new ways of looking at investing as well as re-assessing habits that have been honed over decades.
Many retirees looking to generate income from investment assets often think that they can make withdrawals from their investment portfolio while also continuing to grow the assets over time. This is generally a tough goal to achieve.
If retirement money is mostly held in registered funds (RRSPs and LIRAs)...
Continue...
The Magic Wealth Ingredient
There is a legend about a successful financial advisor in Warren Buffett's stomping grounds of Omaha, Nebraska. It is reported that this advisor has learned the art of communicating the basics of wealth building with the local farmers. The advisor, who we will call Fred Smith, greets clients in his office with a window behind his desk that overlooks fields of blowing wheat and corn.
Many clients look at him skeptically when he explains the simple power of investing for the long-term and multiplying their savings into large amounts of money from their modest savings. They often blink at him with glazed over eyes and ask: 'How can this be?'.
To demonstrate his point about the magic of compound growth by owning a share of the growing profits over time of a group of world class equities...
Almost everyone agrees that it's a good idea to have a will. However, it is estimated that about half of Canadians do not have one, and it is likely that many wills are out of date, perhaps even invalid.
Not having a will can make the sorting out of your estate unnecessarily expensive, complicated and time consuming. When having your will prepared, one of the most important decisions you will make is who you would like as executor.
An executor's responsibilities include finding out what your assets are, where your assets are and what your assets are worth; protecting your assets; paying outstanding debts; preparing your final tax returns; and, making distributions to your beneficiaries. It's important to choose the right person to take care of this often demanding task.
To succeed in life, you need three things: a wishbone, a backbone and a funny bone.
Reba McEntire
Commissions, trailing commissions, management fees and expenses all may be associated with mutual fund investments. Please read the prospectus before investing. Mutual funds are not guaranteed or covered by the Canada Deposit Insurance Corporation (CDIC). For funds other than money market funds, unit values change frequently. For money market funds ,there can be no assurances that the fund will be able to maintain its net asset value per security at a constant amount or that the full amount of your investment in the fund will be returned to you. Past performance may not be repeated. The information in this email newsletter is general information only and is the opinion of the owners and writers. It is not intended to provide specific personalized advice including, without limitation, investment, financial, legal, accounting or tax advice. The information contained here may include estimates, projections and other "forward-looking statements." Actual events may differ substantially from those presented herein. We make no representation that future investment performance will conform to past performance and it should never be assumed that past performance foretells future performance. All information provided is believed to be accurate and reliable, however, we cannot guarantee its accuracy. Please consult an appropriate professional regarding your particular circumstances. Worldsource Financial Management Inc. will not be held liable for any inaccuracies in the information presented. Mutual Funds and Segregated Funds provided by the Fund Companies are offered through Worldsource Financial Management Inc. Additional products and services are provided by Bond Financial House. Worldsource Financial Management Inc. is responsible for mutual fund-related business activities conducted by its Registrants only, and is not responsible for the business activities of other related or unrelated individuals and/or organizations.