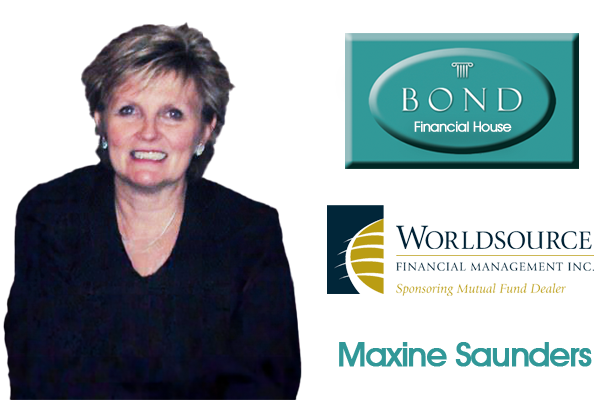 Horatio Alger* was an American writer of novels about impoverished boys rising from humble backgrounds to middle-class security and comfort through hard work, determination, courage and honesty. His writings were characterized by the "rags-to-riches" narrative, which continues to have a formative effect on many entrepreneurs today.
The "rags -to-riches" theme is part of the North American consciousness that helps attract people from around the world to seek their fortunes and success. It is also a tied to the idea of free markets as the driver of American pre-eminence...
Continue...
History is a Good Teacher
Like many young adults, Lindsay took what her parents had to say with a grain of salt when it came to money. A new college graduate with an entry-level job, she was more interested in spending her paycheques than saving them. Saving was for later, she thought. Life was for living. When her father raised an eyebrow or offered advice, she brushed him off.
Then came the financial collapse of 2008. Lindsay lost her job and moved back into her parents' basement, regretting immediately almost every dollar she had blown.
As the economy slowly recovered over the next couple of years, Lindsay found a new...
Empty Nests and New Beginnings
The term 'empty nest' evokes different feelings for everyone. It may have happened way too fast or maybe it took far too long, but with all your children almost grown and out of the house, a new phase of your life is about to begin.
As with every stage of your journey, finances will play a key role in what's possible for you during your empty nest phase. By fine-tuning your current financial strategy and looking ahead at future challenges, you will be better positioned to achieve the success you deserve.
Retirement Savings
If you already have retirement savings in place...
The whole secret of a successful life is to find out what is one's destiny to do, and then do it.
Henry Ford
Commissions, trailing commissions, management fees and expenses all may be associated with mutual fund investments. Please read the prospectus before investing. Mutual funds are not guaranteed or covered by the Canada Deposit Insurance Corporation (CDIC). For funds other than money market funds, unit values change frequently. For money market funds ,there can be no assurances that the fund will be able to maintain its net asset value per security at a constant amount or that the full amount of your investment in the fund will be returned to you. Past performance may not be repeated. The information in this email newsletter is general information only and is the opinion of the owners and writers. It is not intended to provide specific personalized advice including, without limitation, investment, financial, legal, accounting or tax advice. The information contained here may include estimates, projections and other "forward-looking statements." Actual events may differ substantially from those presented herein. We make no representation that future investment performance will conform to past performance and it should never be assumed that past performance foretells future performance. All information provided is believed to be accurate and reliable, however, we cannot guarantee its accuracy. Please consult an appropriate professional regarding your particular circumstances. Worldsource Financial Management Inc. will not be held liable for any inaccuracies in the information presented. Mutual Funds and Segregated Funds provided by the Fund Companies are offered through Worldsource Financial Management Inc. Additional products and services are provided by Bond Financial House. Worldsource Financial Management Inc. is responsible for mutual fund-related business activities conducted by its Registrants only, and is not responsible for the business activities of other related or unrelated individuals and/or organizations.