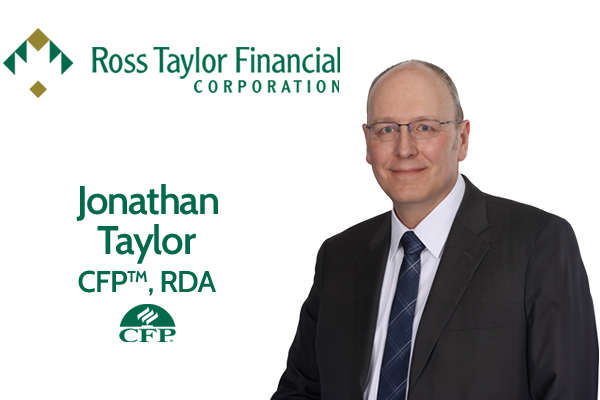 When Volatility Arrives, Optimism is Key!
The focus here is on you as an investor! What do you bring to the table in terms of investment experience and personal temperament (emotions) that impacts your investment returns and satisfaction while building your nest egg?
October is a seasonal time of the year when investment markets often decline as part of a normal process of progress over time. This is not to say that markets will correct, just that many people associate this month with volatility.
A key to investment success over time, is to train your emotions to handle the...
Continue...
Put Your Eggs In Many Baskets
When their investment savings plummeted in the 2001 stock market crash, Adam and Sonya were concerned, but not panicked. Retirement was a long way out, so they had plenty of time to recover. The couple decided to try their hand at 'timing the market' (buying and selling stocks based on expected market fluctuations) to recover their losses.
"We thought that if we stayed on top things and could chart when the market would go up and down, we could make our money back," says Adam.
Then came 2008 and another financial crisis that wiped out half of their investment assets. "We'd spent a lot of time and energy on an investment strategy that ended up being...
Recently retired Ross and Penny have an estate planning challenge. They've accumulated a comfortable net worth, with a good portion of it in liquid investments. They plan to leave everything to their three adult children, but they also want to help them financially right now.
The problem is that all of their children have a different relationship with money than Ross and Penny. In a nutshell, the parents are savers and the children spenders. If they give large sums of money, Ross and Penny would want their children to use the cash to improve their financial lives. Would they do that? Or would they spend it?
If they decide against giving them money today...
You must expect great things of yourself before you can do them.
Michael Jordan
This newsletter was written and produced by AdvisorNet Communications Inc. and is information provided for your convenience only, and is not an endorsement of any product or information provided by any other party. Your financial security advisor makes no representation, warranty, or guarantee of the information offered. Consult a professional before investing in, or buying any financial product. Any indicated rate of return is for illustration purposes only and is not intended to reflect future values of returns on investment. Any amount allocated to a mutual fund or a segregated fund is at the risk of the contract holder and may increase or decrease as it is not guaranteed. Borrowing to invest can magnify the risk of investing. You should not act on, or make any decision based on any information in this publication, as it is meant for general purposes only and it may not accurately apply to your specific circumstances, nor should it be applied as professional advice for the reader. References in this publication to third-party goods or services or trademark names are not endorsements. The publisher and any other party presenting this material to the reader do not guarantee the accuracy and will not be held liable in any way for any errors or omissions, including statements or statistics in this publication, though we seek to present information based on material believed to be precise, reliable, and complete. Quadrus, Quadrus and design, Quadrus Investment Services Ltd. and design, Quadrus Group of Funds are trademarks of Quadrus Investment Services Ltd. used with permission.