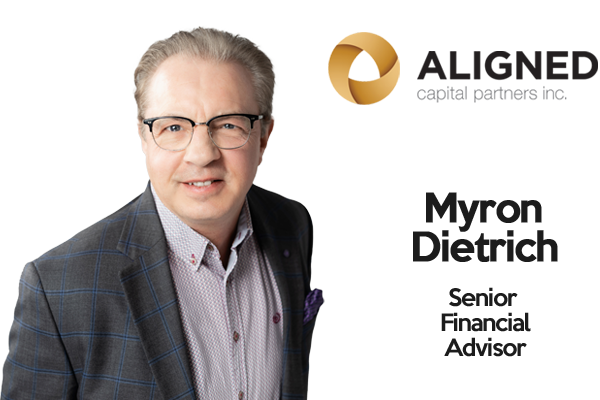 When Volatility Arrives, Optimism is Key!
The focus here is on you as an investor! What do you bring to the table in terms of investment experience and personal temperament (emotions) that impacts your investment returns and satisfaction while building your nest egg?
October is a seasonal time of the year when investment markets often decline as part of a normal process of progress over time. This is not to say that markets will correct, just that many people associate this month with volatility.
A key to investment success over time, is to train your emotions to handle the...
Continue...
Put Your Eggs In Many Baskets
When their investment savings plummeted in the 2001 stock market crash, Adam and Sonya were concerned, but not panicked. Retirement was a long way out, so they had plenty of time to recover. The couple decided to try their hand at 'timing the market' (buying and selling stocks based on expected market fluctuations) to recover their losses.
"We thought that if we stayed on top things and could chart when the market would go up and down, we could make our money back," says Adam.
Then came 2008 and another financial crisis that wiped out half of their investment assets. "We'd spent a lot of time and energy on an investment strategy that ended up being...
Recently retired Ross and Penny have an estate planning challenge. They've accumulated a comfortable net worth, with a good portion of it in liquid investments. They plan to leave everything to their three adult children, but they also want to help them financially right now.
The problem is that all of their children have a different relationship with money than Ross and Penny. In a nutshell, the parents are savers and the children spenders. If they give large sums of money, Ross and Penny would want their children to use the cash to improve their financial lives. Would they do that? Or would they spend it?
If they decide against giving them money today...
You must expect great things of yourself before you can do them.
Michael Jordan
Aligned Capital Partners Inc. (ACPI) is regulated by the Investment Industry Regulatory Organization of Canada (www.iiroc.ca) and member of the Canadian Investor Protection Fund (www.cipf.ca). The information contained in this publication has been compiled from sources believed to be reliable, but no representation or warranty, express or implied, is made by Aligned Capital Partners Inc., its affiliates or any other person as to its accuracy, completeness or correctness. All opinions expressed in this communication are those of the author, as of the date of this publication, and subject to change without notice. Opinions expressed in this publication should not be viewed as legal, accounting or tax advice or individually tailored investment advice. This material is prepared for general circulation to clients and has been prepared without regard to the individual financial circumstances and objectives of persons who receive it. Products or services referenced may not be suitable for you and it is recommended that you consult your advisor if you are in doubt about the suitability of such investments or services. This is not an offer to sell or a solicitation of an offer to buy any securities. Investment products are provided through ACPI and include, but are not limited to, mutual funds, stocks, and bonds. All non-securities related business conducted by Myron Dietrich is not in his capacity as an agent of ACPI. Non-securities related business includes, without limitation, fee-based financial planning services; estate and tax planning; tax return preparation services; advising in or selling any type of insurance product; any type of mortgage service. Accordingly, ACPI is not providing and does not supervise any of the above noted activities and you should not rely on ACPI for any review of any non-securities services provided by Myron Dietrich. Past performance is not indicative of future performance and future returns are not guaranteed. No matter contained in this document may be reproduced or copied by any means without the prior consent of the author or ACPI.